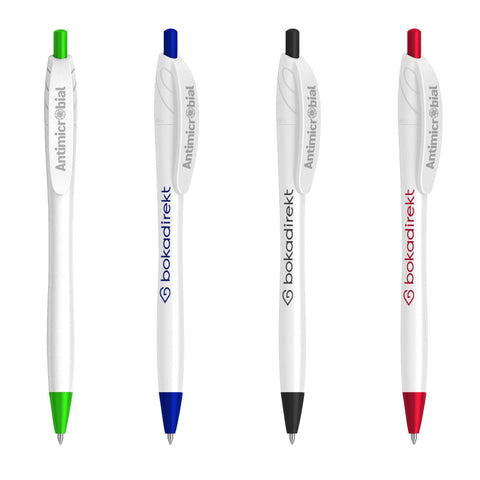 A pen is a pen, right?  WRONG!  
Antimicrobial pens are treated with a special additive that protects against harmful bacteria, fungus, and mold sticking to the pen. Neutralizes over 99% of active bacteria. Antimicrobial inhibitors manufactured by world-renowned Sanitized®

Colours available: White with Black trim, White With Red trim, White with Green trim, White with Blue trim
Price includes a single colour imprint on the barrel.
Price per unit $1.39
Min qty to order - 300 (Your order must total 300 until or more)
Related Products
---