Paris 1850 - "Grand River Living" T-Shirt
---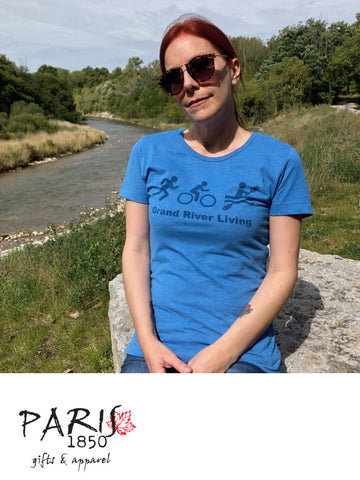 Life is Grand, whether running, biking or canoeing through one of Canada's prettiest small towns.
Grand River Living celebrates the outdoor recreation available in Paris, Brant and all surrounding communities up and down the Grand River.
This 100% cotton t-shirt is a basic unisex fit, available in blue, sizes SM to 2XL.